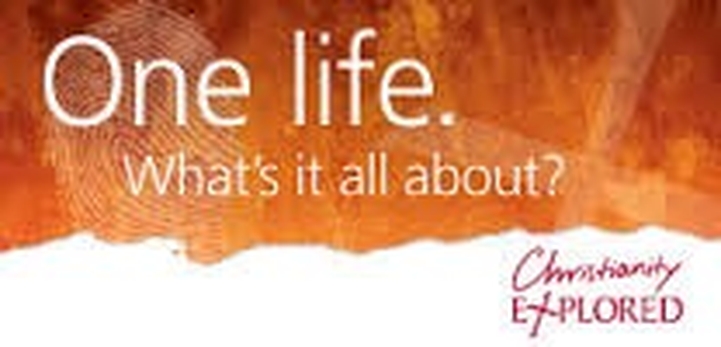 Are you interested in an 8 week course exploring the Christian faith? Maybe you want a refresher course or just the opportunity to ask questions in a friendly environment.
Christianity Explored does this by studying and discussing the Gospel of Mark.
The course will run on Thursday Evenings from 7.15 p.m. to 9.30 p.m – simple two course meal provided starting on Thursday 9th February
You can find out more about the course by going on the Christianity Explored Website - a typical course evening at a St. Peter's Course is described below
7.15pm.Meal
8.00pmExplore – we review what you have read and then study a short bible passage together.
8.30pm.Listen –we watch a short DVD clip
8.50pmDiscuss – we discuss some of the questions raised in the clip
9.30pmFinish – you are welcome to stay behind and ask questions.
Each week you are invited to read a section of Mark and
answer a few questions -we review these at the start of each session.
http://www.christianityexplored.org/
If you've got any questions or would like to enrol please e mail pastoralstpeters@hotmail.co.uk or phone/textMary on
07977097136 or 01562 720393