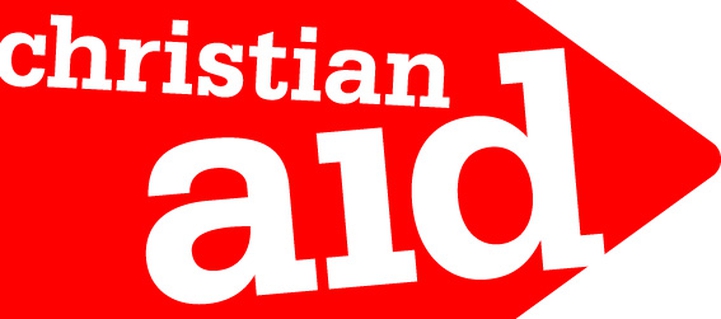 Christian Aid 2021

Thankyou!
This year we raised £3398.48 (including Gift Aid) a magnificent total!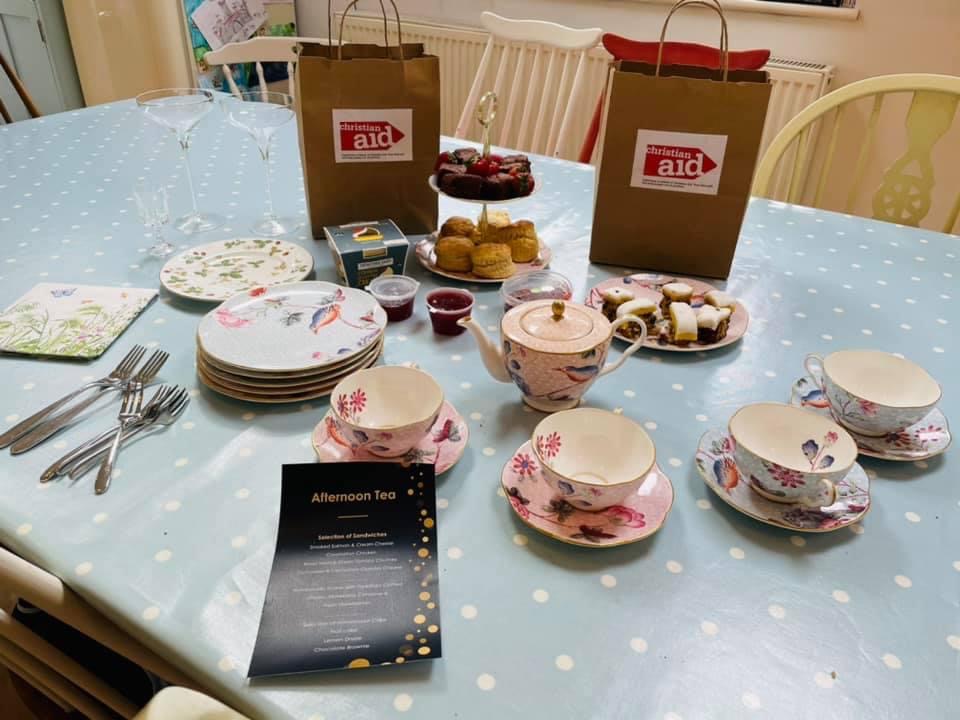 Christian Aid Afternoon Tea - over 120 afternoon teas were ordered, created, delivered and enjoyed!
This superb initiative raised over £1400 for Christian Aid - a wonderful effort by all involved!
Christian Aid 2020
Christian Aid is a real focus for our mission work at St.Peter's. We make a tremendous effort to raise money during Christian Aid Week. Each year members of the congregation sign up to deliver and collect donation envelopes to every house in the parish. We also have a well supported Italian Evening on the last Saturday of Christian Aid week - great fun with an Italian theme - all proceeds go to Christian Aid approximately £800 each year! And........each year Joy Evans sells delicious varieties of marmalade........ you have to be quick!
In 2019 a record total of £4011.86 was collected - with Gift Aid this came to a wonderful £4299.23.

Christian Aid 2020
Christian Aid Week this year is 10th - 16th May
It is not cancelled - it has gone online!
The needs of those supported by the work of Christian Aid are just as great.
As this virus spreads across the world, love rises up in response.
You've already shown incredible kindness.
Now is the time to reach out to your neighbours both near and far. Your love protects - from storms; from drought; and now....... from coronavirus.
Your love protects our global neighbours battling the spread of this illness.
Your love protects.
Coronavirus impacts all of us.
But love unites us all.
Poor communities are hit hardest by coronavirus. It is affecting families living in overcrowded refugee camps, and many vulnerable people who have no water to clean their hands.
With your support, Christian Aid can limit the impact of the virus, with life-saving soap and water in Nigeria and Bangladesh. Please pray for Christian Aid in this vital work, and support where you can by making an online donation.
There are several ways you can support Christian Aid this year
*By praying for the work of Christian Aid there will be a Stourbridge Joint Virtual Christian Aid Week Service at 6.30pm on Sunday May 10th led by the Reverend John Flitcroft at St Mary's, Oldswinford. (we will circulate joining details later)
*By making a donation online please click this link: To donate to Christian Aid
*By sending an e-Envelope Help us raise vital funds for Christian Aid Week by simply sending your friends and family a personalised message in an e-Envelope.Encourage them to donate and join the fight against poverty and injustice around the world.Consider sending an e-envelope: Send an e-Envelope
*By sending a donation direct to Christian Aid by phone:
020 7523 2269
(please be patient as this line is minimally staffed during lockdown)
*By sending your donation in an envelope, marked Christian Aid, to The Rectory Pedmore Lane, Stourbridge DY9 0SW or ring 01562 229470 to arrange collection.
*By holding a fundraising event - there are ideas on the Christian Aid website if you click on this link and you will find some ideas: Organising your own virtual fundraiser
If you would like to find out more about the work of Christian Aid and how you can support it this year then go to their website:
Christian Aid's response to Coronavirus
Together with our local partners, we are working quickly to limit the impact of coronavirus in some of the most vulnerable communities around the world.
We are drawing on our experience from the Ebola crisis and helping communities to prevent and delay infection.
We are providing essential soap, water and hand washing training.
We are ensuring urgent health messages get through to help keep people safe.
We are working through our networks of church partners and faith-based organisations to reach the most vulnerable at this critical time.
With your help we can do even more!
Where we are responding
Christian Aid is responding to the coronavirus outbreak in Africa, Asia and Latin America and the Caribbean.
We're working together with partners and faith leaders to inform people about the risks, offering hygiene and hand washing sessions, equipping health facilities with supplies and providing training to frontline aid workers.
We're providing food packages to some of the most marginalised families and ensuring protection for women affected by domestic violence.