Welcome to St Peter's Church in Pedmore, Stourbridge
---
Follow us on Facebook
---
Sunday Service 29th March
Please click here to listen to David Nichol lead our service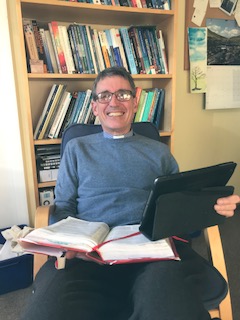 Please click here to download a copy of the service sheet and notices for this service
--------------------------------------------------------
To listen to earlier services please click here
---------------------------------------------------------
**Church Services** In light of the Government guidance around non-essential contact, the Archbishops of Canterbury and York have issued advice that public worship is suspended until further notice. To access the Church of England Guidance please click here.
Please do pray for all who are suffering ill health as a result of the current outbreak of coronavirus, remember those working in health care, those who are facing uncertain times because of work places being closed and those who are anxious in the face of uncertainty.
___________________________________
**Coronavirus Support**
Please don't hesitate to get in touch with Mary or Pauline if you need any support at this difficult time.

We have had many offers of help - but most importantly we have been doing loads of shopping, picking up prescriptions and providing reassurance and a listening ear. If you know anyone who would benefit from a bit of help please do let us know!
------------------------------------------------------
Children's Activities at St. Peter's Church
Messy Church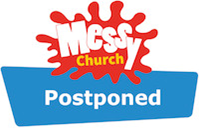 Regrettably, Messy Church will not be taking place this week, following the events of the last few days. However, as soon as public social gatherings are allowed, we will look to re-start again.
Click here for an overview of the plans we had for Saturday to share with your children. We hope you enjoy reading through these and trying some of the activities, songs and prayers with your family at home.
Best wishes from the Messy Church Team at St Peter's, Pedmore.
***************
Toddler Group
The Toddler Group is postponed until further notice. However, as soon as public social gatherings are allowed, we will look to re-start the group again.
We look forward to seeing you all again in the near future.
Best wishes from the Toddler Group Team
_____________________________________
Lent Challenge
For Anglicans Lent is the time when we remember the 40 days that Jesus spent in the wilderness, facing challenge and temptation. It is a time when we reflect on God's purpose for our life. This year there is a National Challenge from the Church of England - we are challenged to give up single-use plastics – to reduce the actions which damage God's Creation. Please click here for more information or log on to the Church of England Website:
_____________________________________
Prayer Calendar.
Please click here for our Prayer Calendar; please join us in daily prayer for St. Peter's Church, its parish, its work, its worship and its witness.
---
Safeguarding
We at St Peters Church are committed to keeping children, young people and vulnerable adults safe and to enable them to worship and grow in Christ safely. If you would like more information or to speak to someone please click here.
---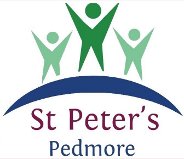 Our Vision
"Our vision is to be a growing all age church, experiencing and sharing the love of God with the people of Pedmore."
Our Aim
Our aim is to celebrate the love of Jesus Christ and share it by word and action - and we would be delighted to welcome you!
Our Church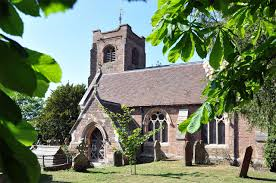 Our church services vary in formality, but all aim to help those who attend to worship God and learn more about him in the person of Jesus Christ.
If you are able to visit our church you will receive a very warm welcome, and find services designed to help you to worship.
We hope you find the website helpful - please do contact the Church Office for any further information; Tel 01562 887287 and e-mail stpeterspedmore@hotmail.com
Our Priest in Charge
The Rev David Nichol can be contacted by phone: tel. 01562 229470 or e-mail davidnichol1958@gmail.com

---
Please click here for a table of weekly events.
---
St Peter's Church is in the Diocese of Worcester, please click the logo below to access the Diocesan website.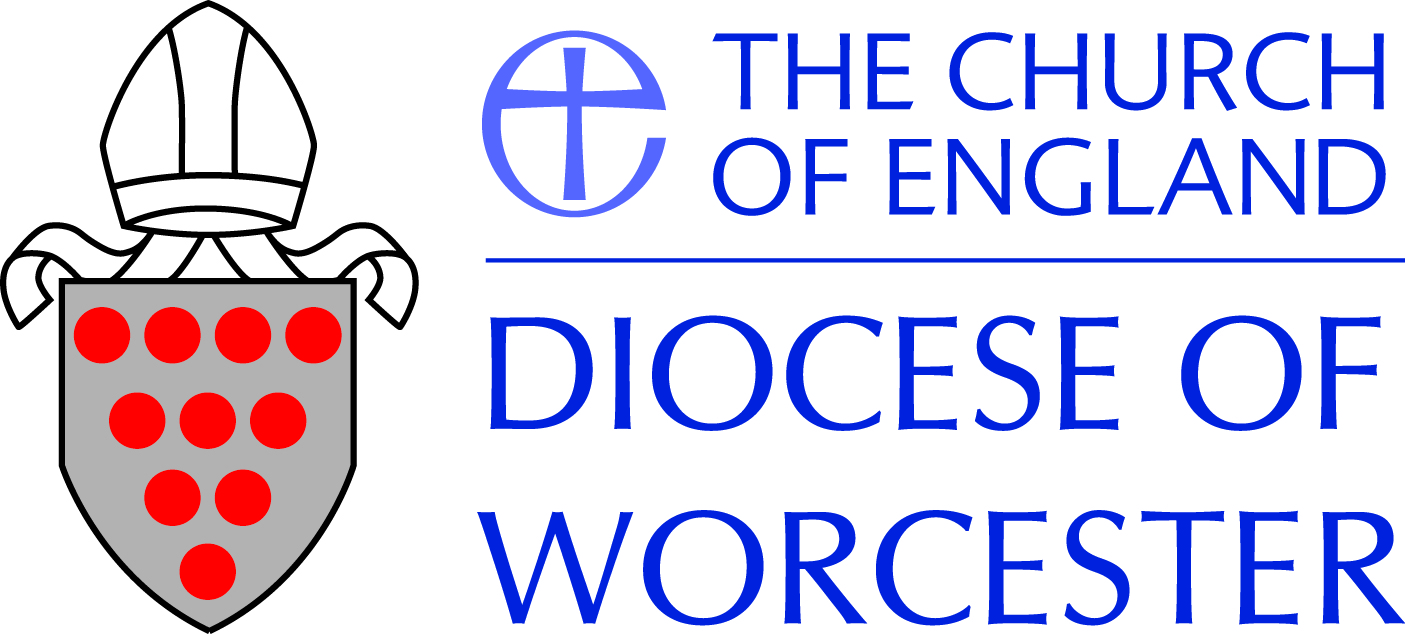 St Peter's Pedmore PCC Charity Number: 1133783