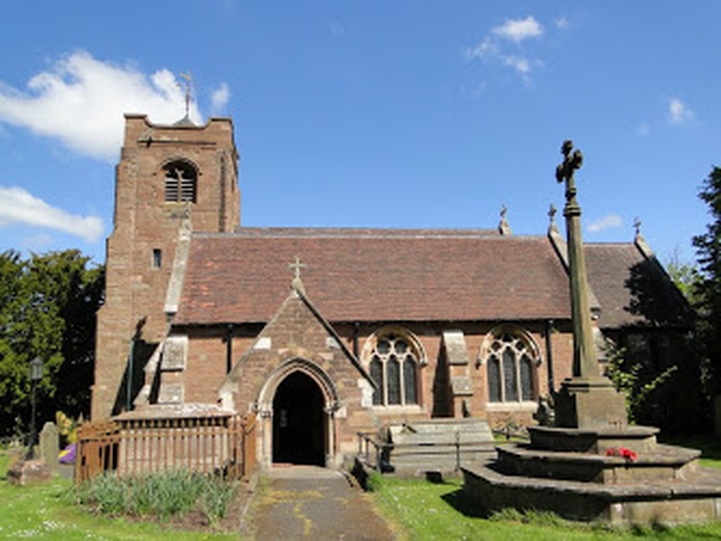 Welcome to St Peter's Church in Pedmore, Stourbridge
Please scroll down this home page to see links to.....our latest recorded service, church opening times, previous services,
Children's Activities - Messy Church at Home, a request for financial support, the Black Country Foodbank, clock restoration, Prayer Calendar, Current Church of England Guidance, Safeguarding and Contact details.
---
Follow us on Facebook
---
Sunday 2nd August
Please click here to listen to the service
Please click here to download the service sheet
-----------------------------------------------------------
St Peter's Church is Open at the following times:
Sunday Morning Worship 9.45
Wednesday Afternoon Private prayer 2pm - 4pm
---------------------------------------------------------
Please click here to access previous services
----------------------------------------------------------
Children's Activities at St. Peter's Church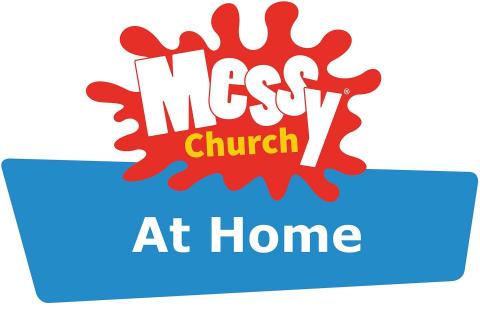 'Messy Church logo © The Bible Reading Fellowship 2019.
The St. Peter's Team have created a June 'Messy Church at Home Package'
Click here to take you to the Messy Church Page where you will find all the details.
Best wishes from the Messy Church Team at St Peter's, Pedmore.
***************
Toddler Group
The Toddler Group is postponed until further notice. However, as soon as public social gatherings are allowed, we will look to re-start the group again.
We look forward to seeing you all again in the near future.
Best wishes from the Toddler Group Team
----------------------------------------------------------
Financial Support
Our church continues to have financial needs. If you are not able to return to church following our re-opening, but still want to give your collection, please now will you either send it to the church office, or, if you would like us to pick up your donations, please phone David Reeson the church treasurer on 01562 882641.
Those who use internet banking could make a direct transfer to the church account......
Sort Code 40-43-17; Account No: 01184458; Account Name: St Peter's Pedmore PCC ..........at HSBC Bank, 114 High Street, Stourbridge, DY8 1DZ
You may like to consider starting to support the church by setting up a standing order. Please click here to download a form to send to your bank
------------------------------------------------------
**Black Country Foodbank**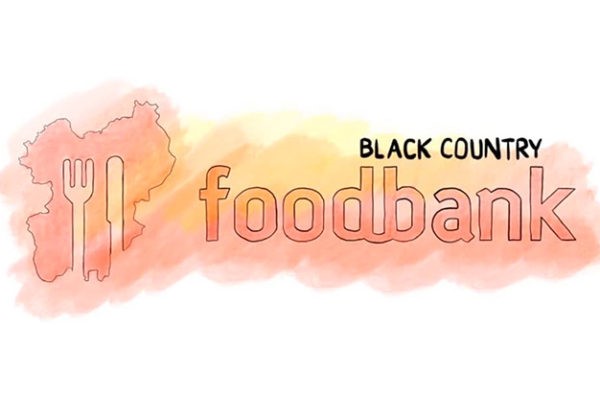 The foodbank will be under great pressure at the moment - inundated with requests - yet not receiving the usual donations.
The foodbank is accepting donations of food or money - please see their website for details of how best to give - www.blackcountryfoodbank.org.uk
Each Tuesday afternoon and Friday morning we deliver donations to the foodbank.
Message from Joy Moss - from Replenish the Stourbridge branch of the Foodbank:
"The generosity of your church and local community is just incredible. Please convey a big thankyou from us - especially as the use of the BCFB has gone up by 40%!
Many, many thanks, Joy from Replenish."
Please click here to see our latest certificate of appreciation from Replenish
Any food or non-food donations can be left in the porch of 128 Ham Lane, or, to arrange for collection please ring 01562 720393.
Current Shortages
FOOD SHORTAGES
Tinned Potatoes / Instant mash, Tinned Fruit, Tinned Meat e.g. Corned Beef, Meatballs or Fray Bentos Pies, Long Life Fruit Juice -1L cartons,
Tinned rice pudding / custard, Tinned Tomatoes Tinned Fish, Bags of rice (1kg), jam/marmalade, small packets of cerial, bags of rice 1kg, Microwave rice packets,
Tinned Fruit, Small jars of instant coffee, Long - life (UHT) Milk - 1L CARTONS
NON-FOOD SHORTAGES
Deodorant, Shampoo, Soap, Flannels/sponges, Toilet rolls, Single Toothbrushes, Shower Gel.
___________________________________________________
Clock Restoration
Today (Weds 17th June) the restored dials to the clock were replaced.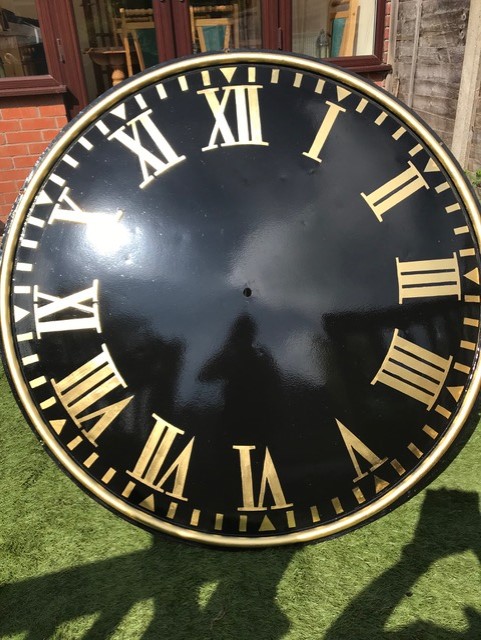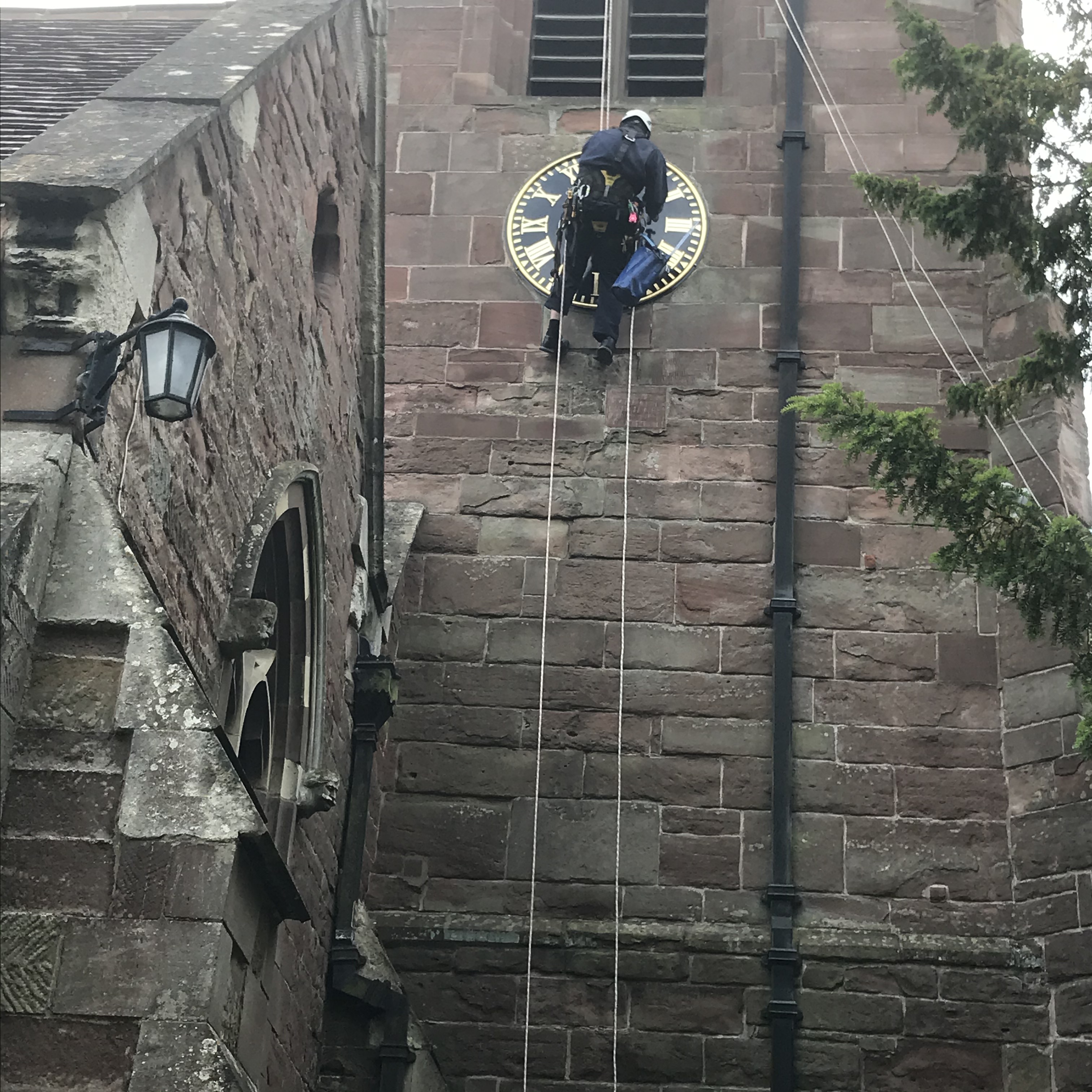 _____________________________________
Prayer Calendar.
Please click here for our Prayer Calendar; please join us in daily prayer for St. Peter's Church, its parish, its work, its worship and its witness.
--------------------------------------------------------------
**Church Services**
In light of the Government guidance around non-essential contact, the Archbishops of Canterbury and York have issued advice that public worship is suspended until further notice.
To access the Church of England Guidance please click here.
Please do pray for all who are suffering ill health as a result of the current outbreak of coronavirus, remember those working in health care, those who are facing uncertain times because of work places being closed and those who are anxious in the face of uncertainty.
---
Safeguarding
We at St Peters Church are committed to keeping children, young people and vulnerable adults safe and to enable them to worship and grow in Christ safely. If you would like more information or to speak to someone please click here.
---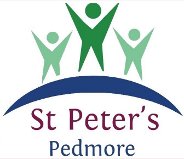 Our Vision
"Our vision is to be a growing all age church, experiencing and sharing the love of God with the people of Pedmore."
Our Aim
Our aim is to celebrate the love of Jesus Christ and share it by word and action - and we would be delighted to welcome you!
Our Church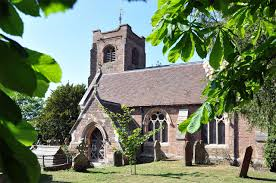 Our church services vary in formality, but all aim to help those who attend to worship God and learn more about him in the person of Jesus Christ.
If you are able to visit our church you will receive a very warm welcome, and find services designed to help you to worship.
We hope you find the website helpful - please do contact the Church Office for any further information; Tel 01562 887287 and e-mail stpeterspedmore@hotmail.com
Our Priest in Charge
The Rev David Nichol can be contacted by phone: tel. 01562 229470 or e-mail davidnichol1958@gmail.com

---
Please click here for a table of weekly events.
---
St Peter's Church is in the Diocese of Worcester, please click the logo below to access the Diocesan website.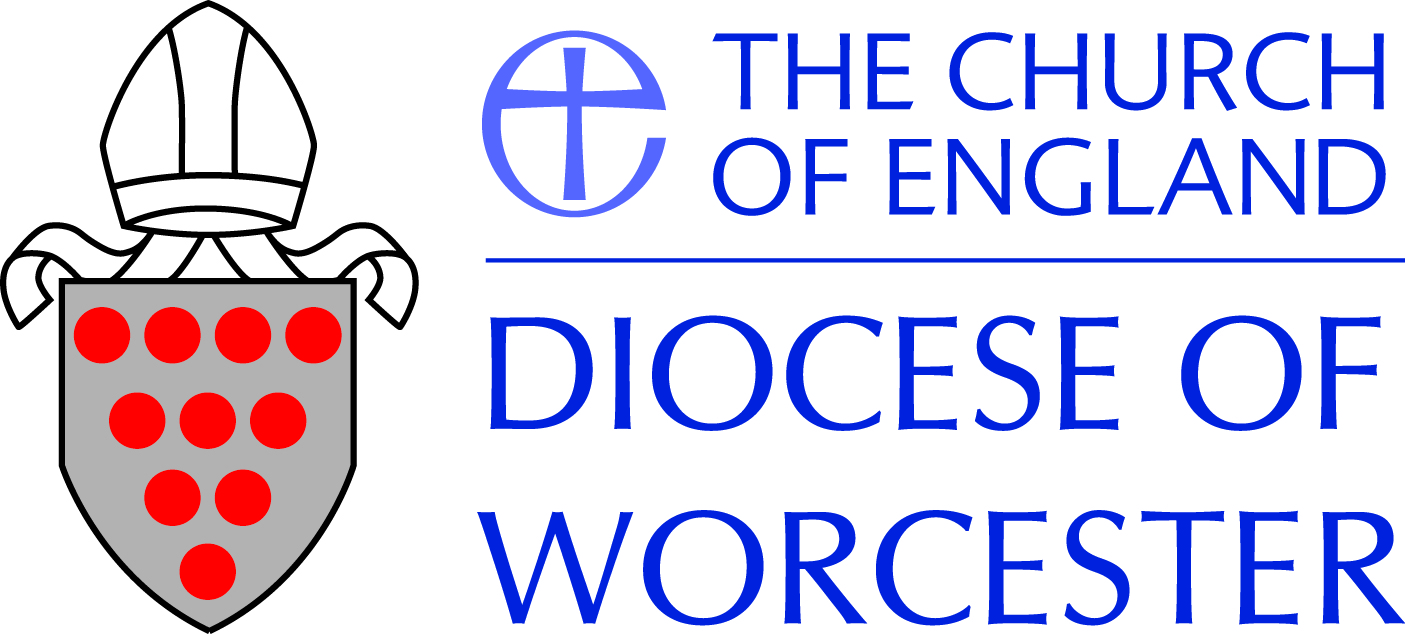 St Peter's Pedmore PCC Charity Number: 1133783