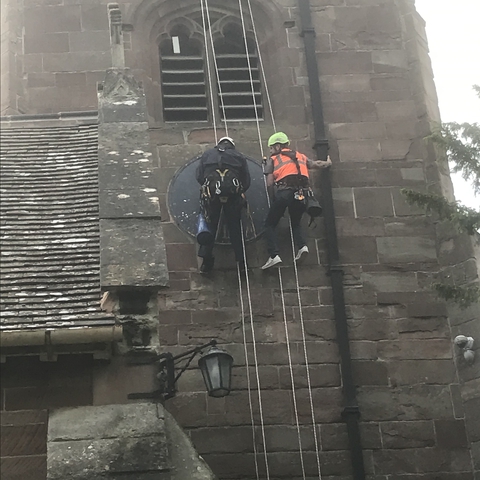 After much preparation, permissions and planning.......... the restoration of St. Peter's Clock has started.
This morning Stuart from Cumbria Clocks and Steve from Leading Edge Solutions (The rope expert and steeplejack) went up the tower to dismantle things on the inside then abseiled down the outside of the tower to take the clock face away to be refurbished.
The work on the clock has been generously funded from the estate of the late Ann Richardson who had a property on Foley Road.