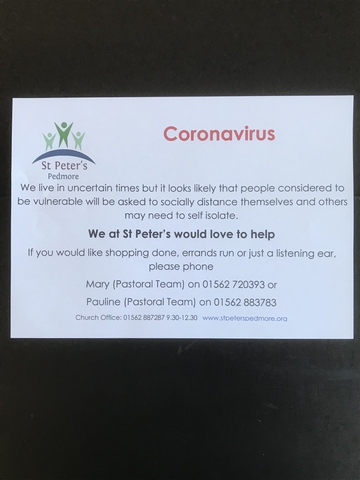 Over the last two days we have delivered a card offering support to each dwelling in St. Peter's Parish.
There has been a very positive response.
People have been in touch to offer their help - but most importantly we have already been able to deliver some shopping and reassure people that there will be help in the future.