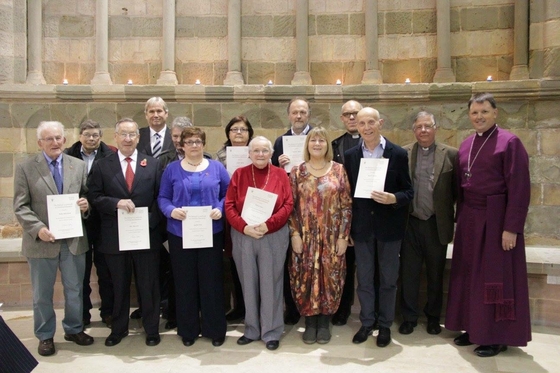 Congratulations to Mark Adams and the other 40 people from Worcester Diocese who received a special Bishop's Certificate from the Bishop of Dudley, Graham Usher.
The Bishop's Certificate course took place over twelve months and is designed to help participants relate their Christian Faith to their own life and locality.
Groups were held in Droitwich, Evesham, Old Hill and Oldswinford.
Mary German from St. Peter's Church was one of the tutors for the Oldsinford group which was hosted by St. Mary's Church.
For More information on the Bishop's Certificate Course and the presentations http://www.cofe-worcester.org.uk/news/2017/11/07/bishops-certificate-presentation-2017/